It was announced today by Bob's Burgers creators Loren Bouchard and Stacey Snider that a full-length Bob's Burgers movie musical is coming to theaters summer 2020, July 17, 2020 to be more precise.
Fox Animation will be producing the film.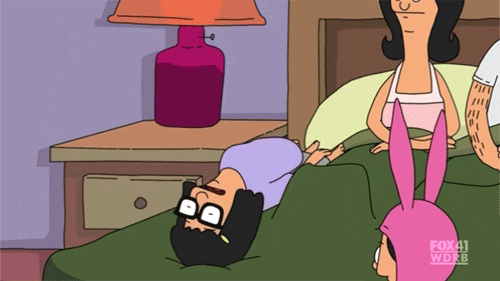 "We're thrilled to be invited to bring Bob's Burgers to the big screen," show creator Loren Bouchard said. "We know the movie has to scratch every itch the fans of the show have ever had, but it also has to work for all the good people who've never seen the show. We also know it has to fill every inch of the screen with the colors and the sounds and the ever so slightly greasy texture of the world of Bob's – but most of all it has to take our characters on an epic adventure. In other words, it has to be the best movie ever made. But no pressure, right?!"
This animated comedy's pilot immediately caught my eye, and if the movie's plot is anything like the ludicrous situations the Belchers get into, this should be a guaranteed good time. Especially if we get some sweet Gene keytar numbers and Linda's Broadway-style passion. The zany and lovable family just won an Emmy for Best Animated Series and premiered its 8th season this past Sunday.  Catch new episodes of Bob's Burgers Sundays, 7:30/6:30c on FOX.