Recently, an open beta version of the augmented reality game Maguss has finally been released to the public. Although the game is eerily reminiscent of Harry Potter (includes four houses and familiar colors), this is not yet a partnership with Warner Brothers and the brand.
In July 2014, before Pokemon Go's release, the idea of Maguss was born. A year later the first prototype was completed. Through Indiegogo, the team raised $293,861 with 217% of the funds being donated by November 2016.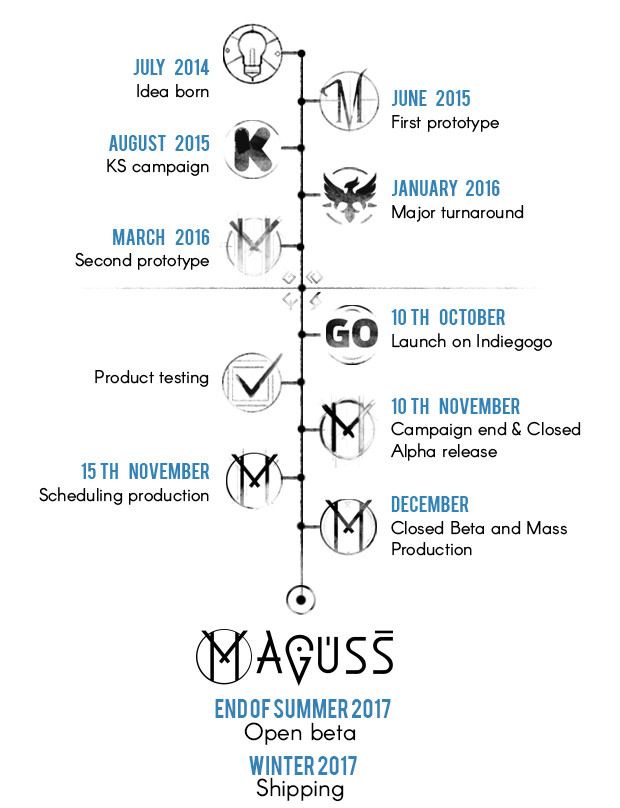 NOW, on to the game itself and all it entails.
According to the game's Indiegogo, although the most important component is spell casting, there are many other tasks at hand:
Join the Order and compete for the top spot
Duel other wizards face to face or choose long distance mode
Explore dungeons of the Underworld and embark on exciting quests
Battle various creatures around the globe
Capture and tame wild monsters and make them stand by your side
Master numerous professions from enchanting to potion brewing
Visit long forgotten places and hunt for rare ingredients
Available for purchase is the Maguss wand which is compatible with Android (4.1 Jelly Bean and newer) and iOS 7 devices with BLE (Bluetooth Low Energy)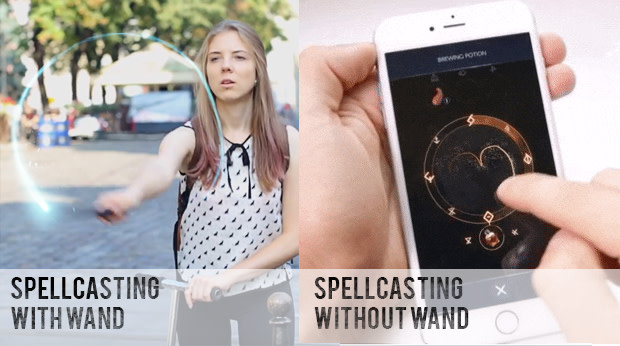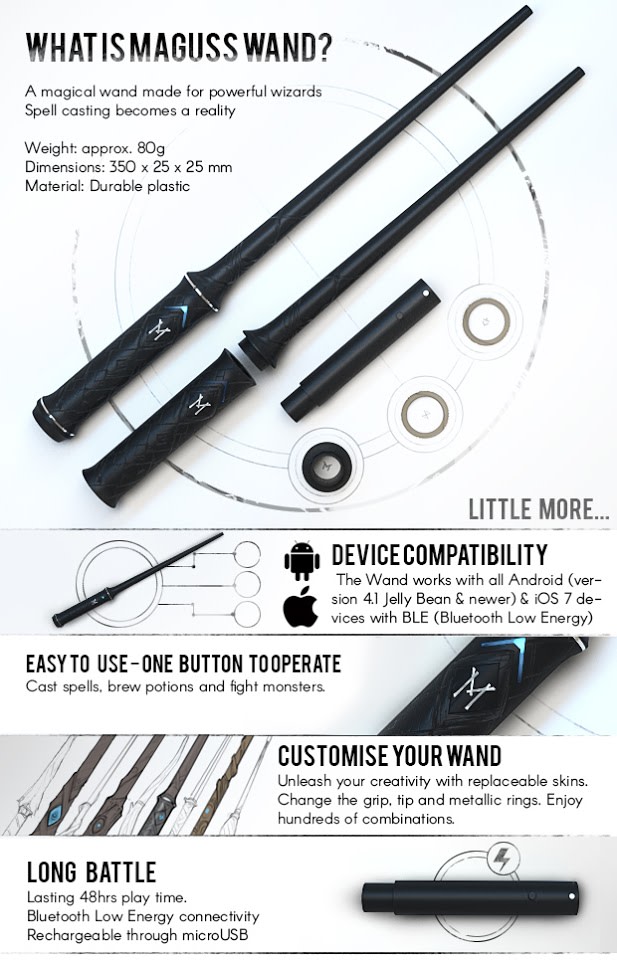 The non-wand spell casting option is to "target people that are shy to run around swishing their wands, or for people that want to play the game somewhere in public or in public transport, for example", said CEO and founder Ondrej Tokar in an interview with Engadget.
Backing this project and gaining early access will run you a pretty penny though. The lowest beta access pack is $30 and the party pack and custom summons can set you back $399. In-game perks were delivered May 2017 and physical perks will be delivered December 2017 due to delays.
Embark on an unforgettable adventure! Explore a fantasy world full of powerful creatures, magic ingredients and long-forgotten chests. Try to complete armour sets with unique bonuses, compete in wizard tournaments for exclusive prizes and master various skills and abilities. Come and join us!

Posted by Maguss on Saturday, July 29, 2017
For more updates and details about the spells, creatures, and the backer rewards check out Maguss's campaign site.