Debtors for Toys 'R' Us have received multiple non-binding offers for the Canadian division of the dwindling toy store. Bankruptcy documents show that the debtors have reached out to more than 20 parties in an effort to sell Canada's 82 stores.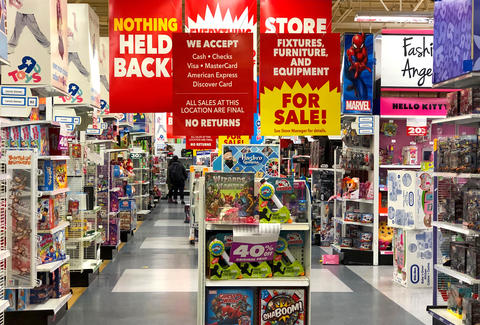 According to the CBC, "The debtors say a number of parties signed non-disclosure agreements and received access to an electronic data room for the potential bids, and that they are actively negotiating with some of them. The filings say debtors are looking to combined up to 200 of the best-performing U.S. stores with the Canadian sell-off, as first mentioned by Toys "R" Us CEO David Brandon last week, and have initiated conversations about the combined sale"
As of now the one name to show interest is California-based toy maker MGA Entertainmentt, which owns Bratz and other brands. MGA has confirmed that CEO Issac Larian is a bidder for Toys 'R' Us Canada operations.
Last week Toys 'R' Us announced they would be closing all 730 operating stores in the United States, leaving roughly 30,000 employees out of work.
Check out our previous article detailing Toys 'R' Us's closure and the possible return of KB Toys.