Kids at heart rejoice- KB Toys (formerly Kay-Bee) is possibly planning on making a comeback this year after the sudden announcement that Toys 'R' Us declared bankruptcy and will be closing its 730 stores across the country.
California-based company Strategic Marks bought the KB name in 2016 from Bain Capital, the store closed its doors February 9, 2009. Bain bought Toys 'R' Us in 2006 and made it private, resulting in a $5.3 billion deficit they were unable to fully recover from. Strategic Marks are now in talks to possibly open pop-up locations in malls in preparation for Black Friday and the holiday season.
After the holiday run is over and numbers are in, the fate of future brick and mortar stores will be decided.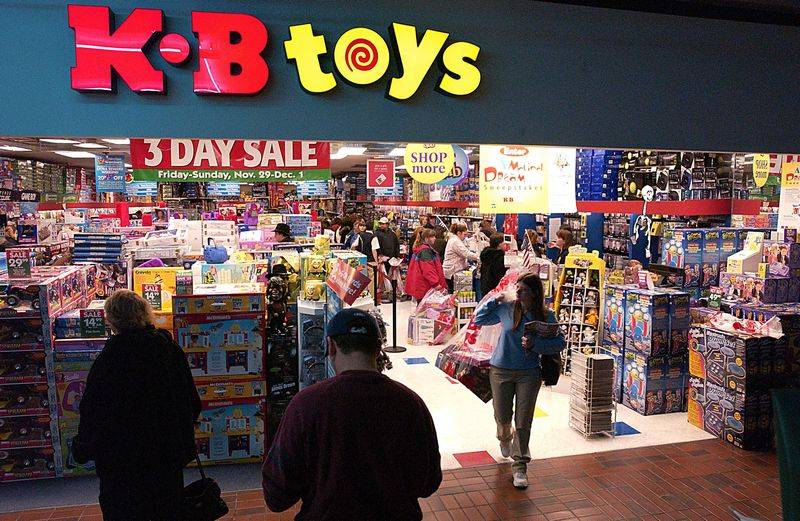 "My original idea for the KB brand was to relaunch it online," but everything changed when Toys 'R' Us said it would liquidate its 730 stores, Strategic Marks CEO Ellia Kassoff told The NYPost.
According to CNN,
"Kassoff said he's been in contact with Hasbro Inc. (HAS) and Mattel, Inc. (MAT) and up to 200 smaller toy suppliers who are looking for new brick and mortar retailers. He said he plans to take advantage of a glut of toy manufacturers that have inventory but no place to sell it.

To get a quick retail footprint, Kassoff said he's working with companies that specialize in holiday and pop-up retail, like Spencer Spirit Holdings Inc., Go! Retail Group, and Party City Holdco Inc.(PRTY)"
This isn't Kassoff's first shot at reviving long forgotten retailers. Strategic Marks owns Bamberger's, I. Magnin, Bullock's the Hydrox cookie brand and many others.
"My assumption is that there's about half a billion dollars worth of toys that have been produced for Toys "R" Us with no place to go," said Kassoff, in a phone interview with CNNMoney. "That's a big, big void that we're hoping to fill up."
Along with bringing back waves of nostalgia and giving consumers another outlet for toy shopping, a main drive for Kassof is finding careers for the 33,000 Toys 'R' Us workers now out of jobs. According to a post on Kassof's LinkedIn, "If you are a current #toysrus employee, please feel free to send us your resume to resumes@kbtoysstore.com but also know that we won't get back to you for a little while as we finalize our concept".
Last year, Toys 'R' Us accounted for 12% of toy sales in the United States.
Stay tuned to Aggressive Comix as we feverishly await real confirmation on this re-opening while simultaneously weeping over Toys 'R' Us closing.